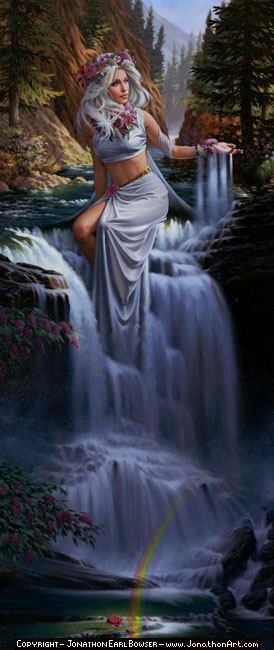 "Used with permission" by Artist Jonathan Earl Bowser, Picture named "Cascade"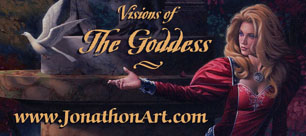 Stats:
Name:Ashlee Xternal
Nicknames:
Sex:Female
Race:1/2 Human, 1/2 Valheru
Age:20
Height:5'6"
Weight:120
Hair:Silver
Eye color:Silver
Appearance:Sporting wings like her mother and wearing her hair long and past her waists
Occupation:
Birthplace:Alexandria
Outward attitude:
Inward Nature:
Weapons:
Abilities:Many
Spells:Various
Creatures/Pets/Familiars:
Special Notes:Kidnapped and aged by the Temple Of Mages for their mother breaking the rules the twins are now lost and trying to find their way home.

Copyright Anna Marie Hoyer, All Rights Reserved. All Artwork found within the pages is copyright the original artist. All Poetry within the pages copyright the orignal writer, All character biographys copyright the player of the character and used here with their permission. All titles done by Vermillion Draven and Gem Bluestone. Page layouts created and made by Anna Marie Hoyer. This page is a Non Profit, For entertainment only page. Do NOT take from my page unless you have prior written consent from the artists.